Recently, I purchased a Bialetti moka pot and was somewhat disappointed. However, I was pretty determined to have a nice Bialetti moka pot, so I ordered another one – a 9-cup size. I really wanted to see if I was unlucky with the first one and hoping the second one would not have any blemishes, and the pressure release valve would not be too close to the handle.
Well, I received the second pot: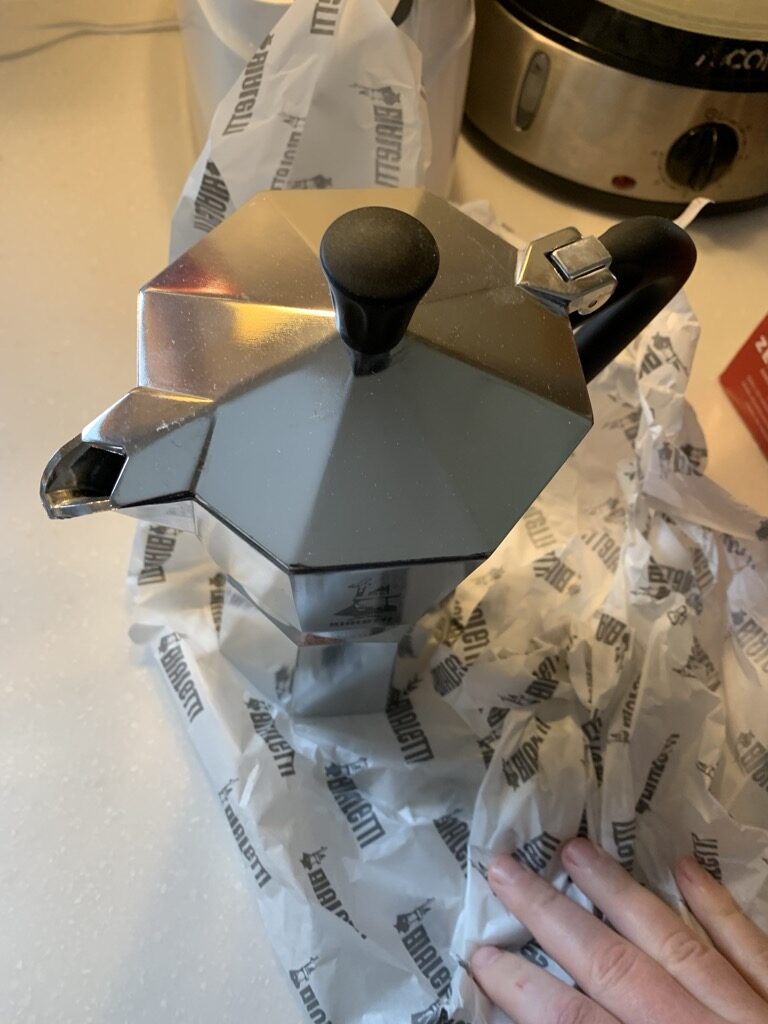 Okay, so the bottom piece is very nicely done, and the top piece doesn't have any blemishes this time around. Now the safety release valve is about 90 degrees away from the handle once you close the pot tightly. I guess it would be good to have the valve at 180 degrees away, but it doesn't look like Bialetti is measuring or trying to keep the valve at any particular location.
My impression of Bialetti didn't improve much based on two samples. I figured the Bialetti moka pot could use some quality improvements! Objectively, the pot does not worth the money, and Bialetti sells based on marketing and legacy, meaning you are largely paying for marketing and not Italian-made quality.

My advice: if you just want a moka pot, don't waste your money. Buy some other brand at a competitive price. If you are like me, who wants some part of the legacy, buy Bialetti in-person so you can inspect the pot before you purchase it, or purchase online but make sure you can actually return the item if you get a crappy one.