I recently discovered the Moka pot and liked it so much that I decided to purchase a real Italian-made Bialetti Moka pot. After a couple of hours of research, I discovered that Bialetti only makes two Moka pots in Italy, the 6 and 9 cup ones. No problem, I wanted the 9 cup pot to share coffee with friends and family. I purchased the pot off Amazon and received it after several days.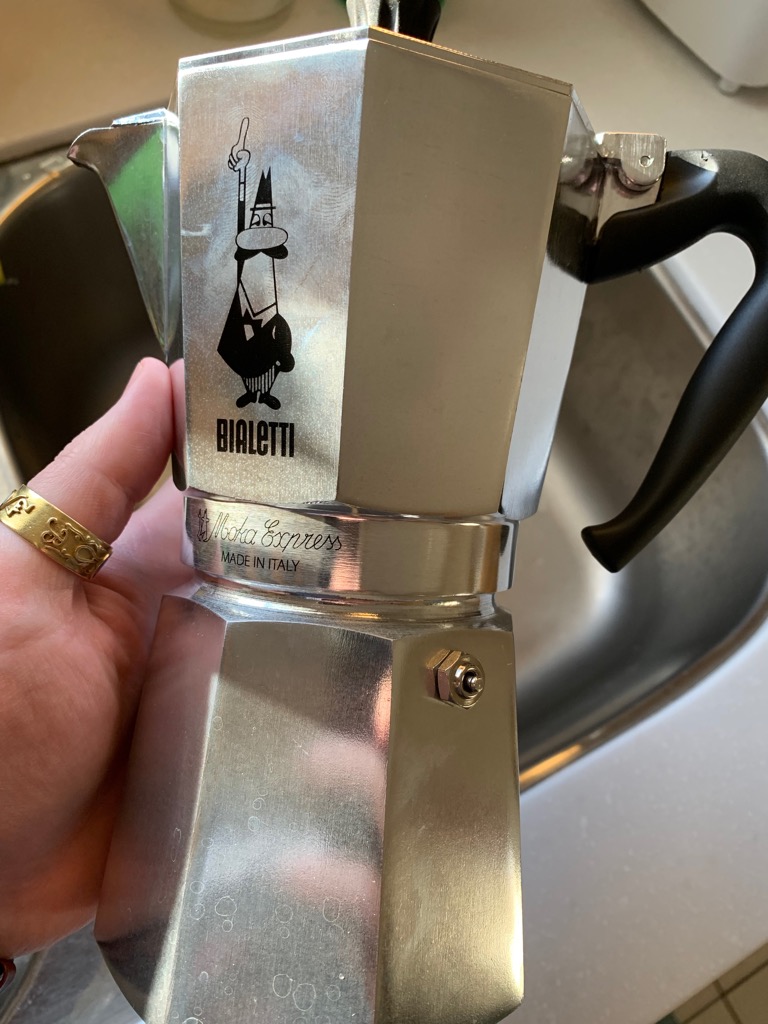 I was very happy to see that the Bialetti Moka pot was indeed made in Italy, as I had paid a premium of $67 Canadian. The bottom part of the pot is very nicely casted and machined, and I'm very happy with it. However, that's where the good news ends. The top part of the pot is less than ideal, with some blemishes, and the safety valve is located uncomfortably close to the handle. In case of an issue when the safety valve opens to release hot steam, I'll have to grab it by the handle and hope the steam will not burn my hand, which is not ideal at all.
Now, I could buy a Moka pot for $20 at any mall, but I wanted to get the original premium pot from Italy and got a somewhat dubious product. Honestly, it's a bit disappointing. I mean, Bialetti has been making Moka pots for decades. Is it so much to ask to have a quality product at par with the premium price?